Hello all!
I was tagged by the wonderful Brianna (Brianna the Bookworm) to do the Bookish A-Z Survey. If you're not already, please go an follow Brianna – she's so lovely and her blog is amazing! She's one of my favourite bloggers! Thank you for tagging me Brianna! I loved reading your answers, here are mine:
---
A – Author you've read the most books from?
At first I thought it would have been J.K. Rowling, as I've read all of her books (apart from the last 2 Cormoran Strike books), however upon thinking about this last night and checking Goodreads, I've come to the conclusion that it's actually Enid Blyton!
B – Best sequel ever?
I have to agree with Brianna on this prompt: I loved Catching Fire, the second book in The Hunger Games trilogy. It was my favourite book out of the three!
C – Currently reading?
I'm currently reading Harry Potter and the Prisoner of Azkaban (illustrated edition) as part of my Rereading Old Favourites series on my blog. I've nearly finished it, so I'll be moving on to City of Ghosts by Victoria Schwab either later today or tomorrow.
D – Drink of choice while reading?
Coffee usually, or tea in the evenings/at night!
E – E-reader or physical book?
I like reading on both (now I do anyway) but I think I'll always prefer physical books. Before this year I didn't really read on an e-reader, despite having a tablet since I started university three years ago, however I've found it to be rather convenient now. I traveled a few hours on the train to see a friend for the weekend a few weeks ago and taking my tablet was a lot easier than taking 2 books with me.
F – Fictional character you would have dated in high school?
I didn't date in high school so I don't know who I'd choose!
G – Glad you gave this book a chance?
Six of Crows!!!!!! I wasn't sure how much I'd like this book but I'm so glad I picked it up and read it. I loved this book, and its sequel, and the Grisha trilogy.
H – Hidden gem book?
A lot of people when they think of Rainbow Rowell will always think of either Eleanor & Park or Fangirl, however I think that she has a (not so) hidden gem in Landline.
I – Important moment in you reading life?
I think the most recently important moment in my reading life is joining the book community online here. I've loved the last two months of blogging and I've managed to read so much, and have expanded my tbr a lot thanks to excellent reviews on here, and I love it. Everyone is so lovely! Thank you all!
J – Just finished?
I just finished reading Vicious by the amazing Victoria Schwab! I loved it! My review should be posted in the next few days, so keep an eye out for that!
K – Kinds of books I won't read?
It's not that I wouldn't read these books, but so far I've not found one that I enjoyed, and that's autobiographies/biographies.
L – Longest book you've read?
My copy of The Lord of the Rings is a bind up of all three books, if that counts. If not, then it's probably Harry Potter and the Order of the Phoenix. 
M – Major book hangover because of…?
Thunderhead by Neal Shusterman. I need The Toll release date!
N – Number of bookcases you own?
I currently have two but I'd love to have a wall full one day. Or my own library!
O – One book you've read multiple times?
All of the Harry Potter books.
P – Preferred place to read?
Either my bed or on the settee with my feet up and a blanket.
Q – Quote that inspires you/gives you all the feels from a book you have read?
From Harry Potter and the Philosopher's Stone:
"To have been loved so deeply, even though the person who loved us is gone, will give us some protection forever." 
This definitely gives me the feels, and it is so true.
R – Reading regret?
That I didn't read any Victoria Schwab books sooner!
S – Series you started and need to finish?
Maureen Johnson's Shades of London series. I've read the first two books and own the third, but I've not read it yet.
T – Three of your all-time favourite books?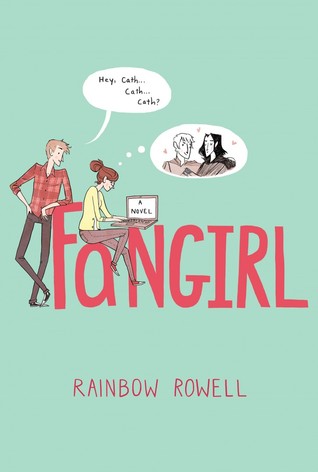 U – Unapologetic fangirl for…?
Cute YA contemporaries! Especially Morgan Matson books!
V – Very excited for this release, more than all the others?
THE TOLL!
Also Darkdawn by Jay Kristoff.
Also King of Scars by Leigh Bardugo.
W – Worst bookish habit?
I skim read and then have to go back and read everything I've just skimmed properly!
X – X marks the spot: start at the top left of your shelf and pick the 27th book?
Y – Your latest book purchase?
The last book I bought was City of Ghosts by Victoria Schwab. I'm hopefully going to start reading this in October as a bit of a 'spooky' (kind of) read.
Z – Zzz snatcher (the last book that kept you up way too late)?
The last book that kept me up late was A Gathering of Shadows by Victoria Schwab. This book kept me awake later than I normally would be, and I regret absolutely nothing. It was brilliant!
---
So that was my Bookish A-Z Survey! Thanks again to Brianna for tagging me. There were a lot of Victoria Schwab answers here – she's very quickly become one of my all time favourite authors!
I tag:
Hamad from The Book Prescription
Leslie from Books Are The New Black
And anyone else who wants to do this. 
There's no pressure to answer this if you don't fancy it/have already answered this before. If you do answer it though, I look forward to reading your answers!
Happy reading! 
Follow/add me on: Twitter Instagram Goodreads