Hello all!
I can't believe it's nearly the end of 2018, where has this year gone?! There are so many books coming out in 2019 that I can't wait to read, so I thought I'd share it with you this evening. I can then look back at this post at the end of next year and see how many of these books I managed to read (hopefully all of them). Here we go!
---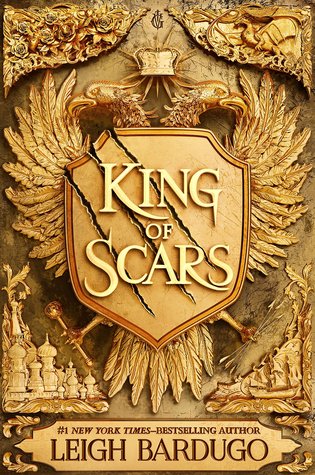 King of Scars by Leigh Bardugo | Release date: 29/01/19
The first book that sprung to mind was King of Scars by Leigh Bardugo. I need more Grisha in my life, I can't wait to read a book from Nikolas' point of view – he's one of my favourite characters in the series! This is a book that I'm planning on pre-ordering very soon too (probably once I've got all of my Christmas shopping done) because I want to be able to read it as soon as it's released. I'll have hopefully have managed to read some of the books already on my tbr by this point too, but as I'm working quite a bit in the run up to Christmas, I'm not too sure. Regardless, this is one book that's a priority for me next year, even though the Grisha verse has only really been in my life since the start of this year!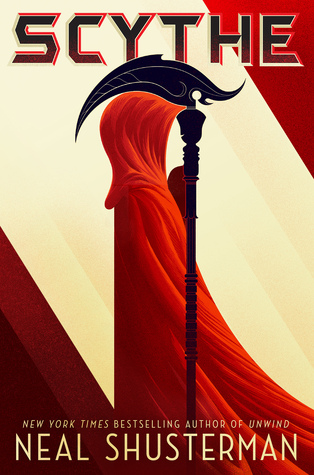 The Toll by Neal Shusterman | Release date: TBC
The next book that I'm highly anticipating is The Toll by Neal Shusterman, which still doesn't have an official release date…
As you all probably know (because I've mentioned it a few times and recommended it even more) Scythe and Thunderhead were two books that I thoroughly enjoyed this year, and I can't wait to read The Toll because of that ending! I really hope the release date gets announced soon because I want to mark it in my calendar and preorder it!! I just want to know what happens next!
(I know that's the Scythe book cover, The Toll's cover hasn't been released yet)
Darkdawn by Jay Kristoff | Release date: 03/09/19
Next up is another sequel by another one of my favourite authors in another of my favourite series': Darkdawn by the incredible Jay Kristoff. The third and final book in the amazing Nevernight series? Yes please! I can't wait to read this, but I know we've got a bit of a wait until it's out. However, that gives me loads of time to reread Nevernight and Godsgrave just before it comes out (I might even do a blog or Twitter read along if anyone would be interested in that?? Or if you know of anyone doing a read along of it around the release date let me know). This book is already highly anticipated, and I can't wait to see what happens and how Jay Kristoff wraps up the trilogy!
The Vanishing Stair by Maureen Johnson | Release date: 22/01/19
Another sequel to a book I read this year? Yep. Truly Devious was a book I really couldn't put down, so I'm eagerly anticipating The Vanishing Stair. I want to know what happens after the events of the first book, and I want to have the mystery solved! I've loved Maureen Johnson's books for a long time, they're always quick reads regardless of genre, so I have high hopes of this sequel too. I'm glad I don't have to wait too long to read this as well, but I'm hoping that I remember most of the plot of the first book as I don't know if I'll have time to reread it beforehand.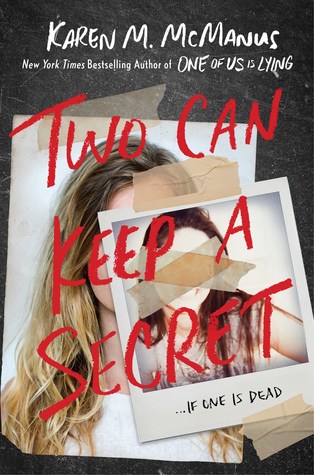 Two Can Keep a Secret by Karen M. McManus | Release date: 08/01/19
The next book out next year that I'm looking forward to is Two Can Keep a Secret by Karen M. McManus. I read One of Us is Lying earlier this year and rated it 4/5 stars. This next book sounds really intriguing and already has great reviews on Goodreads. I'm hoping this is going to be a good mystery-type read that keeps me hooked throughout. Also, does the title remind anyone else of the Pretty Little Liars theme tune, because that's all I can think of when I read the title and now I have the theme stuck in my head!
Aurora Rising by Amie Kaufman and Jay Kristoff | Release date: 07/05/19
What's this? Another collaboration series by Jay Kristoff and Amie Kaufman? Yes please! I've yet to finish the Illuminae files, but as I really enjoyed the first book, I'm sure I'll finish it soon. Aurora Rising is another sci-fi book by the looks of it and I cannot wait. If you've not been able to tell by my previous posts, Jay Kristoff has become one of my favourite authors, and I love the way he and Amie Kaufman write together, so I can't wait to read this! This book sounds really interesting and by the time it comes out I'll have hopefully read Gemina and Obsidio as well!
---
That just about wraps up my most anticipated reads of 2019. I know there are so many other books that I'm looking forward to reading in 2019, but these are the new releases, the rest are ones that are already out/I've been meaning to read for a while.
What book releases are you looking forward to next year? Let me know!