Hello all!
This is it. It's nearly the end of 2018. This year has flown by, so much has happened for me: from graduating university, to starting work, to starting my blog. It's been a big year not just for these life events, but for my reading as well. I managed to read 35 books this year (so far) and I'm chuffed! At the start of the year I only set my 2018 goal as 20 books, but I smashed that over the summer so I had to push it up to 35, and I've managed to complete that too!
This post is going to be about my top 5 reads of this year, most, if not all, I've mentioned on this blog numerous times! So let's get started!
---
It'll come as no surprise to any of you who have been following my blog for a while that the first book I'm going to mention is Ready Player One by Ernest Cline. I read this just before I saw the film (which I also really enjoyed) and I loved it so much! I thought the references were great, and I just found it to be a really fun read! I loved the Dungeons and Dragons references (fun fact: I enjoy playing D&D and I miss it) and the references to songs and bands I love.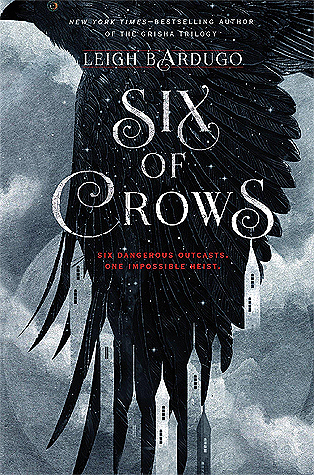 Again, this won't be a surprise to anyone who follows my blog/Twitter/Instagram. The next book I'm going to mention is Six of Crows by Leigh Bardugo. I read all of the Grisha books this year and, wow, why did I not read these sooner?! As much as I loved the other books, Six of Crows was the first one I read and is the one that I enjoyed the most, although I enjoyed them all. I loved the characters and the different perspectives you see the story from. At first I thought it would be a bit confusing but it's the best way to tell the story and I love it so much. Seeing things from all of the characters' perspectives is great. Ah, I just love this book!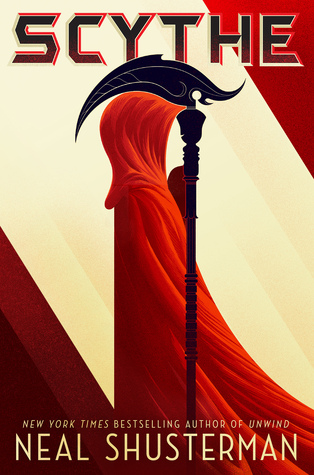 I don't know how many times I've mentioned this next book, and you're probably all sick of seeing it in my blog posts. Book number three is Scythe by Neal Shusterman. It's so different to any other book I've read, and I loved it. I had to go out and buy Thunderhead as soon as I finished it and now I can't wait to read The Toll, or at least have a release date for it! But yeah, Scythe was a book that I really enjoyed this year and I can't wait to read The Toll and see what happens next in the story after that ending in Thunderhead!
Next is the book that was on my TBR for a while, and one which was so hyped that I wasn't sure if I was going to enjoy it. It was also one that took me a while to get into, but once I did, I was hooked! That book of course is Nevernight by the incredible Jay Kristoff! I loved this book so much, it was my first Jay Kristoff book and definitely not my last! He very quickly became one of my favourite authors about half way through this book. I already can't wait to reread this book at some point next year, as well as rereading Godsgrave. I'm hoping to pick up physical copies of this at some point next year too, which will probably be how I'm rereading them too.
My review of Nevernight.
And finally, a book which led to me discovering another of my favourite authors: Victoria Schwab. That book was of course A Darker Shade of Magic. I ended up reading five Victoria Schwab books this year and buying eight, and I can't wait to read more! She's such a brilliant author who can write amazing books in different genres and for different audiences and they're all as engaging as each other. I'm so excited to read everything she's announced that she's writing, including the Steel Prince comics – a type of book I haven't read a lot of! A Darker Shade of Magic was just an incredible book, and the start of an amazing trilogy – I love the four Londons, and Lila, and Kell, and everyone we meet in those three books, and the world, and the writing. I just love it all!
My review of the Shades of Magic trilogy. 
And now for some notable highlights who very nearly made the list:
Strange the Dreamer by Laini Taylor
Vicious by Victoria Schwab
Truly Devious by Maureen Johnson
Eleanor Oliphant is Completely Fine by Gayle Honeyman
---
So that's it. These are my top 5 books of 2018. I'm looking forward to reading a lot more in 2019 and discovering new books and authors like I did this year. I'm also looking forward to blogging and continuing my blogging journey with you all. My blog will be celebrating its first birthday this year, which is crazy! I didn't think I'd be able to write this many posts or even read this much. Thank you all for following me these last four months, it feels like I've been on here for much longer, everyone has been so lovely!
Happy New Year to all of my lovely followers and readers. I'll see you on the other side with more bookish posts and reader ramblings.